This article is incomplete or has incomplete sections. You can help Mobius Encyclopaedia by expanding it.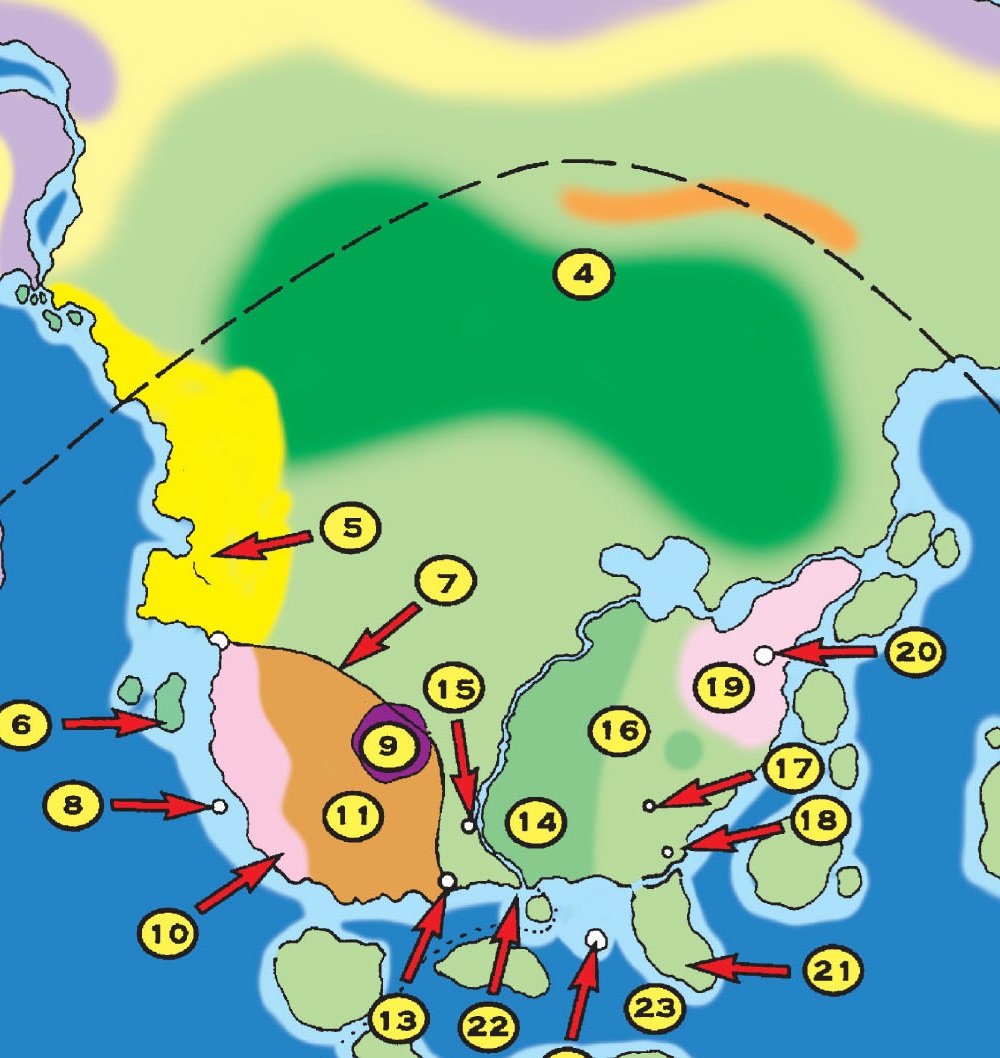 Northamer is a continent in the northern hemisphere of Mobius. It is here the former Kingdom of Acorn was established; it also serves as the main region of power for the Eggman Empire. Due to being embroiled in war for over a decade, many of the region's settlements seem to be autonomous to some degree, though many still recognize the Kingdom of Acorn.
History
Locations
Settlements
Background Information
Northamer is based on North America, with the name being a partial portmanteau.
The name of this continent was introduced in an entry on the Sonic the Hedgehog comic blog detailing E-102 Gamma's mission to locate and "liberate" the remaining E-100 Series robots of the Eggman Empire. [1]
While Northamer still exists in the Post-SGW timeline, several of its former regions - such as Mobotropolis, Knothole, and other zones originally from Sonic the Hedgehog 2 - have been relocated to the newly introduced Westside Island.
Community content is available under
CC-BY-SA
unless otherwise noted.